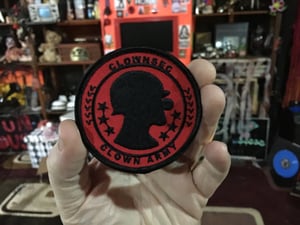 $

4.00 - On Sale
Spiff up your jean jacket with your very own Clown Army patch! Ready to be ironed on or sewn!
ON SALE! If you buy two of them, we will throw in a third for you to indoctrinate others!
NOTE: Shipping overseas is overpriced so I have to charge 15$ - Be sure to order a lot of stuff to make it worthwhile!